Light towers play a crucial role in a wide range of applications, from roadwork construction to outdoor events and emergencies. These powerful and versatile machines deliver bright, reliable lighting in low- or no-light work environments and event areas. In this blog post, we will explore the advantages and benefits of diesel light towers, a popular choice in the industry. Let's find out why these machines are the preferred choice for projects that require powerful and long-lasting lighting.
Power and Brightness
One of the main advantages of diesel light towers is their ability to provide intense and powerful lighting. Equipped with powerful diesel generators, these machines can illuminate large areas efficiently and effectively. The bright light they emit is essential to ensure safety and productivity in late-night jobs, outdoor events, and emergency situations.



Portability and Ease of Use
Diesel light towers are designed to be portable and easy to use. They can be easily transported via wheels or towed behind a vehicle, allowing for quick setup and movement to different locations. This makes them an ideal solution for projects that are constantly on the move or in areas that are difficult to access.



Durability and Resistance
Diesel light towers are built to withstand the most demanding conditions at construction sites and outdoor events. These machines are designed with durable, weather-resistant materials, making them capable of withstanding constant use in harsh environments. In addition, its shock and vibration protection system ensures reliable performance even on uneven terrain.



Energy efficiency
Despite their power, diesel light towers are also energy efficient. The diesel generators used in these machines are known for their fuel efficiency, meaning they can provide long lighting without requiring frequent refilling. This energy efficiency not only reduces operating costs, but also lessens the environmental impact.



Lighting Flexibility and Control
Diesel light towers offer lighting flexibility and control. Many models are equipped with tower rotation and height adjustment systems, allowing light to be directed towards specific areas that require more attention and making it easy to manage and adjust lighting according to changing project needs.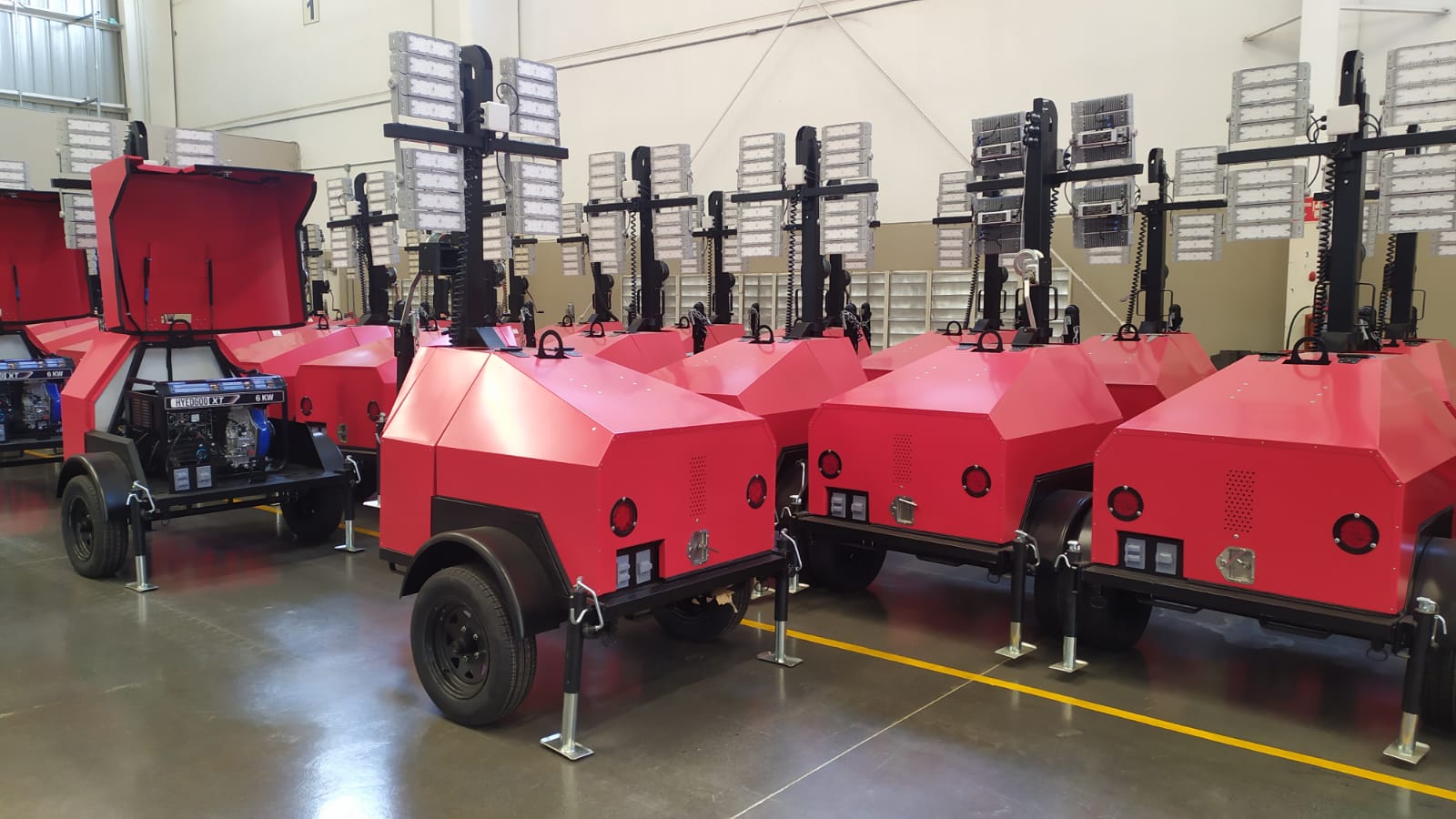 Conclusion
Diesel light towers are a reliable and powerful solution for projects that require intense and long-lasting lighting. Their power, portability, durability, energy efficiency, and flexibility make them a preferred choice in the industry. If you're involved in construction projects, outdoor events, or emergency situations, consider using diesel light towers to ensure optimal lighting and improve workplace safety.
Discover the advantages and benefits of these machines and bring them to your project to light the way to success!